10 Posts To Kick You in the Ass and Get Started Building Your Legacy
"No one is so old as those who have outlived enthusiasm."

– Henry David Thoreau
#1 – 50 Ways to be a Loser in Life
Benny Hsu at Get Busy Living Blog.
Read it because:
You need a jump start and a reminder that we all have personality flaws holding us back
You need a heavy dose of self-reflection
An evolved person is the foundation of a successful person, and being evolved means being brutally honest with oneself about our own weaknesses
#2 – Warning: 1 in 3 Professionals Suffer From This Career-Related Condition (Funny)
Therese Schwenkler of The Unlost. Post found on the Brazen Careerist. 
Read it because:
You're tired of waiting for "one day over the rainbow" to live your dream life
You need the courage to grow some stones and quit a life that sucks
You realize that "shoulditis" is a serious condition in life, whereby you "suck it up" instead of actually doing something important with your time
# 3 – Stop Trying to Make Money From Your Passion
Tara Gentile of Taragentile.com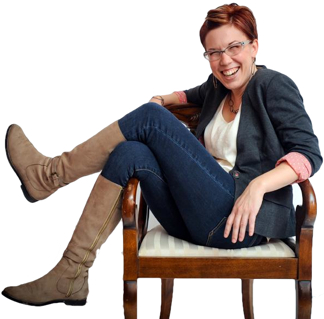 Read it because:
Liking or being passionate about something is not necessarily a good reason to start a business, and it may even hinder your success
You want to avoid one huge pitfall of starting a business around something you are passionate about
You need a reminder that your business is not about you but about them
# 4 – TEDx Video: Sell Your Crap, Pay Off Your Debt, Do What You Love

Adam Baker of Manvsdebt.com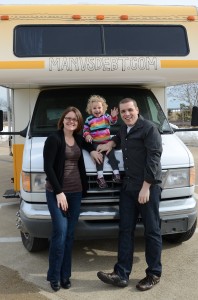 Watch it because:
# 5 – Advice For New Bloggers (or anyone starting anything)
Sean Ogle of Location 180.
Read it because: 
A reminder: Sometimes persistence is the only thing that separates success from failure.
You need a kick in the ass to keep going when the going gets tough
Sometimes we get inspired and we get the fire and we work our ass off.. but what happens once it fades?
# 6 – 3 Reasons to Never Take Another Job
Corbett Barr of Corbettbarr.com.
Read it because:
Let's face it, you probably hate your shitty job and are working nights to change history — here's the shove to do it
You're too afraid to make the jump by yourself, but need a reminder that the "risk" inherent to "uncertainty" is actually safer than owning a job
# 7 – Why Some of us Don't Have One True Calling (And Why We're Better Off That Way)
Emilie of Puttylike guest posting On illuminatedmind.net. 
Read it because:
You never could find just one thing you wanted to do for the rest of your life
You want to learn about how we're all "multipotentialites" with varying interests and that you can actually enjoy / experience (and cash in on) each and every thing you're interested in, and that you don't have to choose
# 8 – 2011 Annual Review: The Good, the Bad, the Ugly
Annie Andre at Annieandre.com
Read it because:
You want inspiration to set goals and then achieve them
You are tired of a boring life and want to get started living a life that is badass (want to do shit ==> doing shit)
You're curious about how much you can actually get done in a year.. hint: a LOT
# 9 – Warning: Money Won't Buy What You Need
Lindsay from Theboomerangkid.com
Read it because:
So many lost 20 somethings have no idea what they want from life, and this is a reminder to figure out exactly what you are working for (I talk about this a lot in my manifesto, Killing Your Old Life and Living the Dream)
You are working for money, and it has stopped making sense, and you wonder: "Is there more to this?"
# 10 – The First Step
The Skool of Life blog. 
Read it because:
You are postponing doing something because you are afraid of how the 2nd, 3rd, and 4th steps will go
You need a reminder:  Immediately start doing something you have been thinking of (anything – right now, don't pull some new year's resolution BS)
 ————————-
If you liked this post please email it to someone, share it on twitter, or like it on Facebook.  
Hollaaaaa