How to Start a WordPress Blog For Your Side Hustle or Personal Brand (Step by Step)
This post may contain affiliate links. Please read my disclosure for more information.
Do you want to know the best-kept secret for building your side hustle in 2018 or later? 
Starting an online platform (in this case, learning how to start a wordpress blog) that revolves around your personal brand.
In 2011, as I was trying to find work I was more passionate about, I became a personal trainer. After getting jaded with training people in person, and realizing I wanted to be able to both teach and get people results, and wanted to work from anywhere, I took my business fully online.
And here's what's crazy: Almost no one is doing this. Still.
So let's talk about a few ways this has changed the game for me, and eventually led me to building a side business that let me quit my job to do whatever I want.
5 Reasons You Need To Build Yourself a Website for Your Personal Brand or Side Hustle
You get found easier. Think about it, as a holistic health coach, or trainer, or author, photographer, accountant, dentist – potential clients are comparing you to a million other people, and you probably look the same as just about everyone else. How do they even find you? Even though it takes time, once you have content on the internet, not much changes – people start finding you, eventually, a lot of people. How are they finding you now in the vortex of space? No clue? Me neither.
You stand out. Photographers, trainers and holistic health coaches are a dime a dozen. When a possible client meets you, how do they even know to hire you? But what if you have a nice website that highlights how you're different, and has a few short videos or blog articles on how to get them the results they want? It's a big differentiating factor.
You can develop influence. How cool is it to be able to still do whatever you do, but you get emails every day from people coming in all over the world, saying how much your ideas have changed their life? That's the best part. If you have ideas or things you want to share, they have legs, much more so than just training one or two people a week. 
You can have your own products and services (multiple sources of income). For me, something I learned later down the line was the possibility for having my own online courses and programs. That turned out to be a pretty amazing benefit, because then I could work the same hours, but earn 2x or 3x the income. In addition, I could take more vacation or work 1/3 the hours, but earn the exact same income. I could work and live anywhere in the world, and still my income was the same whether I traveled or stayed.
It gives you the possibility to continually grow – and work anywhere. For me, I'm heavily driven by growth, fun, novelty, and learning knew things. I love having variety in my work, because just like most jobs, training people got repetitive and old. I found it incredibly rewarding to write, read, speak, create courses, answer people's questions, interact, write books, etc.
So, if you aren't already sold on creating a website for your personal brand or coaching business, you should be.
How to Start a WordPress Blog: What We're Covering in This Tutorial
How to get a domain for your wordpress blog
How to install wordpress
How to find a theme that's compatible with wordpress
How to do a basic set up
Further awesome resources to get your business up and running
Step #1: Buy Hosting and Register Your Domain Name
You can click right here to start the process of getting your website hosting and name.
The most important thing to remember when you are buying a website name for your side hustle or side business is the following:
It doesn't really matter.
Okay, there are exceptions.
Princess-shabaz-baby-girl-43-weight-loss.com is probably not a great idea for a domain. I probably wouldn't hire a health coach with that as his or her domain. But no worries, we can come back to that later.
Here are a few things to keep in mind:
A related topic name. For example, I thought I was being clever by calling my website "Modern Health Monk," however, I realized I was just being an idiot. Because nobody really understands what that means. But you could call your website something fitness, something accounting, something your topic name (like art, training for dogs, foot massages etc.)
Your niche name. The next most obvious way you could title your website would be by calling it by something related to the name of the niche. If you already know your niche, e.g. fashion, men's health, fitness, lifestyle photography, weight loss, learning French, you can choose that for your name.
Your personal (brand) name. For example, I have a new website that is my name.com. My site Alexheyne.com is a site for people who want to learn about acupuncture and traditional Chinese medicine, and how to add ten years to their life. I went with a personal brand, because in 2.5 more years, when I'm "Dr. Alex" I'd like people to be able to know what I'm working on, and to see how I can help them. If you're comfortable being the face of the brand, this is a good idea.
You can get your domain directly through Hostgator here. It's a very easy process if you go through that. Also, by using my couponcode or link, you save 30% on the purchase of your domain.
Step #2. Buy Website Hosting For Your WordPress Blog
The very first thing you really need to focus on is getting a hosting plan. Hosting plans are basically like paying internet rent, you pay a company monthly so that you can have a piece of the internet.
So let's talk about the realistic cost of setting up your website, because I think there's an incredible opportunity for people to setup a business for a few dollars, compared to opening a brick and mortar shop, or compared to having Planet Fitness take 50% of your income and leaving you with $15 an hour.
First step, go here: buy your website hosting and domain.
I also have a coupon code below for you that saves you 25%.
First, click register a new domain
Enter the domain name you are hoping to have, and what you think will be available (my example above is "Alexisahugenerd.com"
Once it's confirmed your domain is available, click continue to checkout
Personally, I recommend hosting for one year, because I've personally let many of my website accounts lapse, and that was a massive mistake (and stressful if it's your business). If you want to save the most, or plan on having a business, purchase for multiple years (my domain is purchased for 5 or 10-year increments to be safe. I made that mistake once.)
After this, scroll down and continue filling out the next few sections here.
Take the time to fill out your username
Put in the security pin
Take the time to fill the rest of the information, including personal and billing fun stuff
I think a 12 month (1 year) subscription is fine, I wouldn't add anything else besides the default privacy protection.
Basically, anyone who uses a website, whois.net, can look up who you are, your address, etc. Personally I'd invest in that to protect your personal information, name, address, and so on.
Then, step 3 (I would not purchase any of these additional services).
I don't think you need any of these add-on services. Just save your money.
Don't forget to use the coupon code: HEALTHMONK to save 25%.
When you have finished with the payment, you'll receive another email that has all your account information, login details, etc. for you to get started on the process of setting up your website.
Step #2: Have WordPress Installed and Begin Setting Up Your Site
Okay, so now's the part where we actually get to building your site.
Now, I remember being confused when I first started about wordpress.com vs. a self-hosted wordpress site. You want a self-hosted wordpress, not wordpress.com. Don't worry if that sounds confusing, because I'm going to walk you through the entire process.
It will only take a few minutes to install wordpress using Hostgator's quick-install option.
Step #1: Go to Your C-panel. 
A really cool feature that Hostgator includes in their system is the ability to install WordPress quickly. Like I said, WordPress is ideal for a business or personal brand because it's a content-focused management platform.
All that means is one thing: it's built for creating content, which generates traffic, which generates sales for your side hustle or your online personal brand.
To access your cpanel, type in yourdomain.com/cpanel.
For example, my sample domain above was "alexisahugenerd.com" so my cpanel would be "alexisahugenerd.com/cpanel" and it will redirect you to a site like this:
Use your username and password from the email Hostgator sent you (in your email inbox) to get your account logged into.
Once you click that, make sure you click the website domain you registered.
Since you just purchased hosting for the first time, there only really should be one website domain listed there. Once you see that, click it, and leave the directory field empty. I've never touched the directory field once, so you won't need to either.
And then click the next step, to fill out more information:
Your blog title – E.g. My Cool Business Name
Your admin user – It's just a username, so pick whatever username you want.
Your name.
Your email.
Once this has been installed, you're going to receive a confirmation message that your installation is complete.
Okay… so how do I actually see my website now?! Where do I make it look all purty and professional?
Whoa, Nelly.
Hang on a sec.
That's the point where we begin looking for website themes, and we'll go over that in just a second. But for now, to access your wordpress site, go to yoursitename.com/wp-admin.
For example, if my site was Alexisahugenerd.com to access my wordpress panel, I go to:
alexisahugenerd.com/wp-admin
Once you get there, you'll be prompted with a page for your username and your password.
That will look like this:
Once you login, you are going to see a screen like below, but it will say:
"Welcome to WordPress, what kind of site can we help with?"
Click "I don't need help" because I'm going to show you everything that you need to do on your own to get this set up.
Then, you're going to see all these little gadgets and links on the side – don't get overwhelmed. Here's a quick overview of what they are and what they do.
Posts. This is where you go to draft a new blog article, or create a piece of content you want to have on your blog.
Media. This is where you go to upload files that may be used in one of your articles. For example, if you want a headshot of you for your professional coaching practice, or a personal brand, you first have to upload the file to be stored here, and then use the link in your article.
Pages. This is where you go to create a new page on your website, for example, the "about me" page.
Comments. This is where you to go observe and edit any comments that people have left on your website articles.
Appearance. This is where you go to edit your website's theme or physical appearance.
Plugins. Plugins are addons that you can have in your website that allow you to customize what's going on – some addons help you get better SEO, some help you edit articles better, others help you use custom fonts.
Users. This is where your admin user settings are, the ones you set up in Hostgator.
Tools. You generally won't ever need to touch the tools settings.
Settings. Inside the settings tab, this is where you alter the name/title of your blog and website, you can choose to display a single page for your homepage (e.g. a single bio / "hire me" page as a coach), and to choose where your blog articles are displayed.
Well, What Pages Or Articles Should I Make Right Now?
Depending on what you're trying to do, there are a few articles or pages you should put together, and I'll walk you through that now.
For example, take a look at my Chinese medicine personal brand.
This is the future website for me when I'm "Dr. Alex" and patients want to know more about me, my approach, and what Traditional Chinese Medicine is.
There are really only three pages:
About page. I talk a bit about who I am, why I'm qualified to talk about this, and what Traditional Chinese Medicine is and how it can help. If this is your personal brand, you could introduce how your approach can help someone, who you are, and what they'll learn.
Free training page. This page is a sign up page for my email newsletter, since that's the only way people can stay in touch with me.
A Bonus Page. This is a fun, personal project – but you don't need this for now.
There are other pages you might want to include though. For example, on many personal brands you see the link "Work With Me:"
Putting Together a "Work With Me" Page
I think whether you're putting your website together as a personal portfolio, as a personal brand, or for the foundation of your side hustle, it's important to cover a few things, that you typically don't see on other websites.
Think of it like this:
How I can help. The irony of most about pages is that they're often all about the person, or the product and service. This is a big mistake, since people actually don't care – and only want solutions to their problems. I'll give an example soon.
Who I am. Credibility. Who am I? Why is this business here? Who does this business help?
What this is. What are you all about? What is this website about? What is this business about? This is where you begin introducing what you do.
Example:
How this site can help you:
Who I am.
At the end of this page, I would put some kind of call to action. If your personal brand or business is products driven, I would have them sign up for a newsletter.
If it's coaching or 1:1 driven, I would have a call to action to book a quick strategy call with you.
Putting Together an "About" Page
Clearly, an about page is the most logical page you need to have up on your website for people to fully understand what your site is about and what's going on.
Let's walk through setting up an about page too.
On the left side of your wordpress menu bar, click Pages ==> add new.
Begin typing a little bit about your business here.
From there, I would add a little bit of background information, like this:
From there, you can add your headshot, by clicking the "Add Media" button.
You'll see this pop up, and you'll want to click "upload files," then select the file on your computer and upload it.
You'll come to this screen and will want to add information on the right – any captions or text associated with the image.
You can also choose the alignment of the image from that section too.
Insert the image, then hit "Publish" on the right. And then click "View page" at the top.
Voila, you now have a beginner "about me" page up.
If It's a Resume Or One Page "Hire Me" Page, Consider This
Let's say you want people to only see one page of your website – called a landing page – you can choose to make that one page a static page of the website.
For example, when they go to alexisahugenerd.com (or yourdomain.com) they are immediately going to see that one page you specified – which could be a hire-me page, or a resume page, or something else.
If you don't want them to go to the blog, the home page, or any other page, here's how you do that.
On the left side, under the button Settings click Reading
Under front page displays click "a static page" (select below)
Select the page you want
Click save changes
Then, right when they come to your site, they'll go only to the page you specify.
This is great if you want to have a temporary template up – so people can read about you, or your business, or just sign up for your newsletter while the site is getting ready and isn't finished yet.
Part 3: Making This Look How You Want With a Custom WordPress Theme
Alright, the world of themes is incredibly huge, and there are a number of free and paid themes.
Personally, on this website and every website I own, the themes have been paid – usually less than $60 – which I think is worth it for the price. The big thing about WordPress though (that makes it the worldwide leader for websites) is that it has crazy levels of customization.
I primarily go to one place for themes, but I'll share my own theme after:
For example, check out two of these themes, which look great out of the box and are only $60.
Avada Theme Over at Themeforest
Enfold Theme Over at Themeforest
The theme I personally use, which I love, is called "Marketer's Delight" – don't judge the name yet, even though it sounds scammy. It's an incredibly beautiful theme, with great typography.
The MD Theme I Personally Use
Despite the scammy name, Marketer's Delight one of the best themes I've ever seen for building your newsletter and email list (which is still the #1 way I share my articles and make an online income here).
This is the reason I built my future "Dr. Alex" site on this theme – clean, professional, optimized for mobile, with a fast theme.
Check out this theme on my other site:
Because you're looking to actually have a website that's not just pretty, but a website that actually builds a real business for you, I would say that the two main things to look for are:
Ease. Honestly, themes are important, but the most important thing is how quickly you take action to build your website, and get on to the harder stuff that's much more important (and much more difficult).
The ability to build an email list. Bottom line, your email list is still the most valuable asset you have in an online business. Don't forget that – so your website needs to be "functional" in the sense that it should 

just focus on gaining email subscribers

instead of just being pretty.
Now, let's head on to the next step of installing your theme.
Getting Your Theme Set up On Your WordPress Site
Okay, so you've purchased your theme (or downloaded a free one) from one of the sites recommended above.
When you download the file, it will give you a .zip file you are going to upload.
Go into your wordpress dashboard, on the left click appearance ==> themes. Once you're there, click the "add new" theme that you see at the top.
Find the file in your computer (the .zip file) and upload it here. For some themes, once installed, it's more complex than this, so this is the best I can do for an introduction, however the first steps are similar and are simple.
Once that's installed, click "install now" and then activate.
How to Start Your WordPress Blog and Change Your Theme to Look The Way You Want
Okay, so your theme is activated.
But your website still looks like a white block of text with nothing on it. Well, how do you change that?
Usually for each theme, you are going to have two options to change things around:
On the left of the menu bar, find your theme name. For example, in the two images below, you can see optimizepress and thesis, which are the themes currently running on two of my websites. Generally, if you click those tabs, you are going to see many options for customizing the appearance of your theme.
In the "appearance" tab on the left menu.  If you click the appearance tab (see below) you can try out each of those tabs which will have new pop up menus with things for you to test.
The Appearance Tab to Customize Your Website
Here are a few things you might want to think about customizing:
Site Identity. Put in your site title (E.g. "My Website Name") and your site tagline ("How to Become More Awesome at Life"). This will show in Google when people find your website.
Your menus.
A possible static homepage. The static homepage is what I mentioned above. If you want this site to serve as a possible portfolio, a landing page for people to buy a product or service, or as a personal brand where people can learn more about you, I'd suggest trying this option. We discussed it up above.
From there, you can play around to customize your website, design, etc. It's all a learning process, so dedicate an hour a day, figure it out, and commit until you get there.
And then…
…You're Done! Pop The Bubbly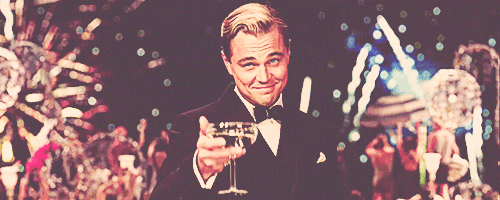 Like with anything, the rest of this takes a lot of work to play around with, find all the settings you want, and make it look how you want.
You might want to also consider a few resources I use religiously to build out my websites, including get my book covers done, etc.
99 DESIGNS – For getting a professional logo, design or book cover. I use 99 designs religiously – I've used them for all of my book covers here, I've used them to design infographics, I've used them to even have cheaper websites designed to look clean off the bat. 
UPWORK – For hiring people (cheap) to install your website, or do frustrating tech work. I use upwork literally every week in my business. I hire people to do research on articles for me, to do tech work in my business, to edit things, to change around website features that I don't want to stress myself out with, etc.
Whew.
That was a long article, but I know how complicated this process can be and I hope it helps.
The returns on having a website for your side business or personal brand are massive – living anywhere, traveling when you want, helping people all over the world, and 100xing your impact.
What are you waiting for?
-Alex